*****
2-Day Hands-on
persona work session
Join us for a 2-day hands-on work session
find patterns, learn about segmentation decisions and create the first personas.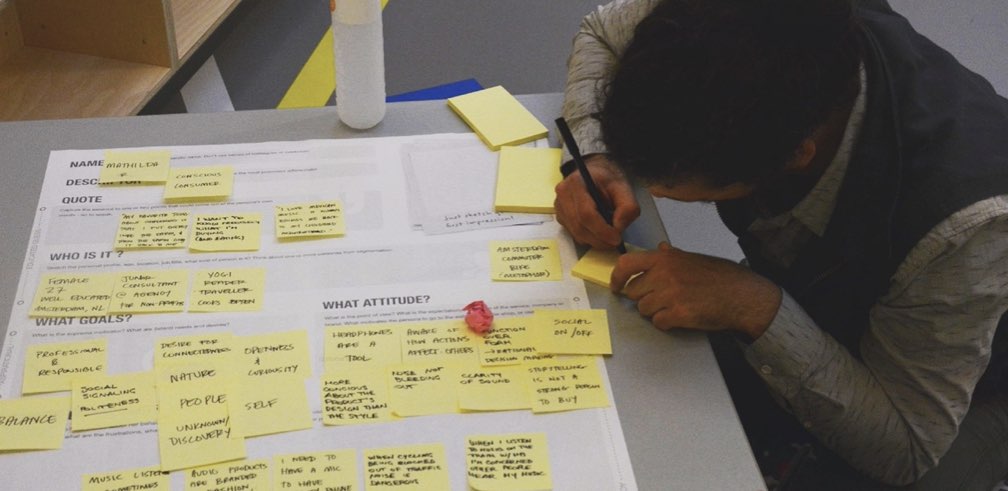 "Personas are detailed archetypal descriptions of typical members of a target group. A persona is the presentation and translation of all kinds of data, facts and information into a practical format."
Personas are the essence of your customer knowledge. Personas can represent prototypical customers, users, and prospects. The instrument "persona" is used by most successful and customer-oriented companies worldwide.
Especially in cross-departmental projects, personas help to convey a typical picture of your customers. Personas are tangible translations of customer and buyer groups' data and information. By comprehensively describing and characterising your target persona, it becomes easier to look at the desired customer experiences from their perspective. This creates empathy without bias. Personas support strategic and conceptual design decisions.
The aim of the Work Session
You will learn how to create personas and use them meaningfully in your organisation. We will teach you methods and tools to develop personas based on internal and external information and data and make them worthwhile.
Agenda
Because personas should be based on facts, approximately 4 weeks before the work session we will have a 1-hour briefing and instruction session, how to do research by jourself, ask the right questions and how to collect the outcomes. With this information collected by you we start the work sessions.
Day 1
Short persona masterclass
How to work with personas in Service Design, Branding and Communication
Research wall findings and context
Segmentation strategies
Attributes and Key Differentiators
Clusters and Mood boards
Day 2
Reflection and insights
Persona Core Poster version 0.1 / Quick Profile
Presentation, Scenario storming, 'Impro Theatre'
Insights, change, amendments, iterations
Persona Core Poster version 0.2
Discussion, tips and actions to create a version 1.0
Next steps and plan Review / Q&A online session
4 weeks after the work session we will have an online call to reflect and answer your questions.
book the 2-day work session via the box below
Dutch / Nederlands: Laat ons weten of je de workshop in het Nederlands wenst.
German / Deutsch: Lassen sie uns wissen ob sie den Workshop auf Deutsch wünschen.